Veterans Day Freebies
National parks are America's best idea, and there are more than 400 parks available to everyone, every day. The fee-free days provide a great opportunity to visit a new place or an old favorite, especially one of the national parks that normally charge an entrance fee. The others are free all the time. The entrance fee waiver for fee-free days does not cover amenity or user fees for activities such as camping, boat launches, transportation, or special tours.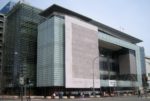 As the country reflects upon the bravery, courage and sacrifice of our military service members, the Newseum once again offers free admission to veterans and active duty members of the U.S. military, plus one guest. This promotion begins Saturday, Nov. 10 and continues throughout Veterans Day weekend, concluding on Monday, Nov. 12.
Veterans will experience the museum's latest exhibit, "Pictures of the Year: 75 Years of The World's Best Photography," a groundbreaking photography show which explores the people and events that have defined our times, capturing war and peace, disaster and triumph and the social and cultural shifts that have shaped the past 75 years. Other popular Newseum attractions include the Pulitzer Prize Photographs Gallery, "The Marines and Tet," "Inside Today's FBI" and the Berlin Wall Gallery.
To take advantage of this offer, service members should present military ID, another form of military service credential or wear their uniforms.