Veterans Day Freebies
Long Business Description
Free Open House. November 14, 2021 1-4pm. Please join us in celebrating our Veterans and Active Duty Military. Our FREE Open House is for Veterans, Active Duty Military, and their families. The 501(c)3 museum, includes over 380 vehicles in a 90,000 sq ft of vehicle display area, an 18,000 sq ft showroom, and an adjacent 15,000 sq ft maintenance and restoration facility for the collection. It is not open to the public but is open to hosting numerous non-profit fundraisers, community appreciation events, car-related activities, and educational tours. *Family is defined as Active Duty Military, Veterans and their Spouses, Children, Parents, and Significant Others. This event is NOT OPEN to the General Public.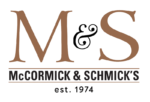 Long Business Description
VETERANS, WE SALUTE YOU! SUNDAY, NOVEMBER 7, 2021. -HALF PRICED ENTRÉE- Veterans Day is an opportunity for M&S to honor those who have served our country. It is our sincere honor to invite Veterans of the U.S. Military, National Guard, Gold Star Parents and Gold Star Spouses to enjoy a select half priced entrée on Sunday, November 7, 2021. YOU SERVED US, NOW LET US SERVE YOU.
Long Business Description
The Veterans' Services Expo will take place from 9AM to 5PM with vendors stationed throughout the Hall to educate Veterans of the services available to them. Overview: Our Veterans' Services Expo will provide Veterans with access to local vendors and services: *Expo will be going all day from 9AM - 5PM, *Free Admission and parking to all U.S. service members, National Guard and veterans plus 1 guest (all day). *Admission for Blue Star Mothers and Gold Star Families will be free all day on Nov. 11th. *A free commemorative Veterans Day Pin will be available for the first 500 visitors to the Hall (while supplies last). *20% Discount at the HOF Store. *Coffee and donuts available for all veterans.Upon arrival, Veterans will receive a checklist to encourage them to stop by each vendor's booth as they tour the Hall. Once completed, the checklist can be turned in to enter a drawing for a 2021 Salute to Service Hoodie from the Hall of Fame Store. De Ann Williams, Executive Director for the Stark County Veterans Service Commission, will speak at 2 p.m. in the Nash Family Event & Conference Center. The theme of Williams' presentation is "Honoring the Men & Women Who Have Worn the Cloth of This Nation."