Veterans Day Freebies
Free Open House
Veterans Day
November 11, 2018 1-5pm
Click image above to view full flyer for the American Muscle Car Museum Veterans Day FREE Open House
The American Muscle Car Museum will be celebrating veterans and active duty military this Veterans Day with a FREE open house event.
This FREE open house is for veterans, active duty military and their families*.
There will be prizes for active duty and veterans of WWII, Vietnam, Korean War, Gulf War and other conflicts.
Active Duty Military "Only" Grand Prizes include:
Paid two-year lease of a 2019 Mercedes-Benz CLA 250
MSRP Value of $37,127
(donated by Mercedes, Porsche, Audi of Melbourne)
Full value of lease $17,500
(24-month lease, 7,500 miles per year)
$10,000 Donated by the American Muscle Car Museum
Prize Drawings start at 3pm. Dozens of prizes! Prizes awarded for active duty military and veterans only. Must be present to win.
*Family is defined as Active Duty Military, Veterans and their spouses, children, parents and significant others.
Smoke-Free and Vape-Free Event
Complimentary Snacks and Beverages
Enter by the Club 52/Melbourne Greyhound Park Entrance
3500 Sarno Road
Melbourne, Florida 32934
For more details visit: AmericanMuscleCarMuseum.com
Veterans and Gold Star families (parents and spouse) can enjoy a complimentary lunch or dinner at McCormick and Schmick's on Sunday, November 11th, 2018.
As a sincere token of our appreciation, we invite Veterans and Gold Star honorees (parents and spouse) to enjoy a free entrée on Sunday, November 11th!
Military Identification will be required. Entrees must be enjoyed at the restaurant. No to-go orders permitted.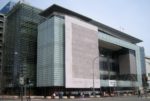 As the country reflects upon the bravery, courage and sacrifice of our military service members, the Newseum once again offers free admission to veterans and active duty members of the U.S. military, plus one guest. This promotion begins Saturday, Nov. 10 and continues throughout Veterans Day weekend, concluding on Monday, Nov. 12.
Veterans will experience the museum's latest exhibit, "Pictures of the Year: 75 Years of The World's Best Photography," a groundbreaking photography show which explores the people and events that have defined our times, capturing war and peace, disaster and triumph and the social and cultural shifts that have shaped the past 75 years. Other popular Newseum attractions include the Pulitzer Prize Photographs Gallery, "The Marines and Tet," "Inside Today's FBI" and the Berlin Wall Gallery.
To take advantage of this offer, service members should present military ID, another form of military service credential or wear their uniforms.