The following businesses offer special offers, discounts, deals, freebies, coupons and more specifically for veterans, active duty military, reservists and military families. Some are only for Veterans Day; others are year-round!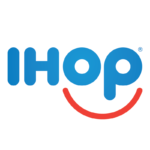 Long Business Description:
Free Red, White and Blue pancakes. Veterans and Active/Reserve service members are invited with family and friends to make to-order breakfast at International House of Pancakes on Wednesday, November 11, which includes a free pancake offer till 7 p.m.